One of the earliest rock shows I saw was The Who @Siegerland Halle, Siegen. My ticket says it was April 4th in 1967, Who related sites say it was April 15. Either date is ok with me.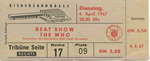 Who played in the afternoon but came on stage really late. Their bus had broken down, so Pete Townshend said. But he promised to deliver a great show. In those days that meant damaging most of their equipment. I should say they damaged all inc. guitars, drumkit and even some amplifiers and speakers.
This might have been their setlist:

"I Can't Explain"
"So Sad About Us"
"Barbara Ann" (Fred Fassert)
"Run Run Run"
"Don't Look Away"
"Substitute"
"I'm a Boy"
"Happy Jack"
"Boris the Spider" (John Entwistle)
"My Generation"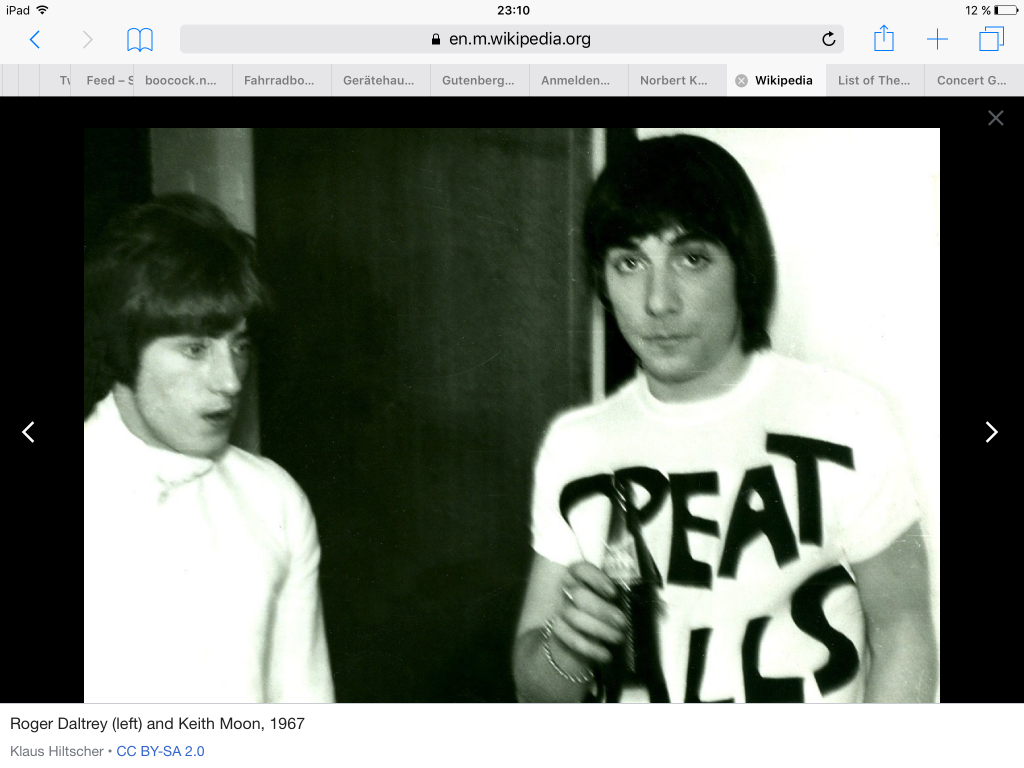 April–June: Europe and UK

The band's new single, "Pictures of Lily", was added to the act at this point, as the group did short tours of Germany and Scandinavia as well as a few dates in England. Eddie Cochran's "Summertime Blues", which would be a staple in the group's act and arguably their most well-known cover tune, also began appearing around this time. The band even reportedly played their cover of Jan and Dean's "Bucket T." while in Sweden, the track having charted well in that country after being released as a single (it appeared on the Ready Steady Who EP in England).
(Information taken from https://en.m.wikipedia.org/wiki/The_Who_Tour_1967)
Fotos : CC BY-SA 3.0 from WP