(zuerst veröffentlicht 08.08.2013)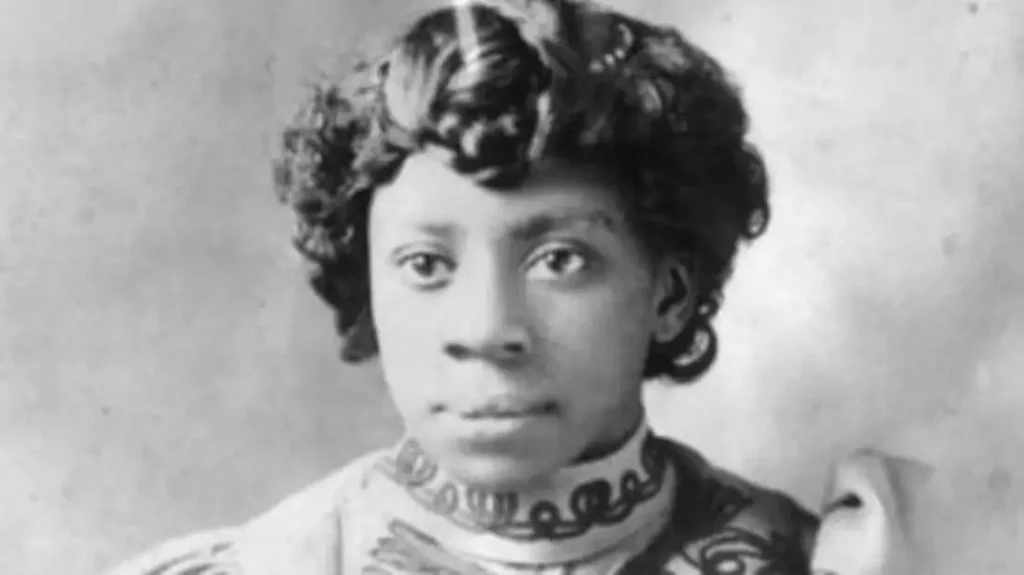 Ein Special zu meiner Roots-Sendung am 20. August 2013

Delia Green wurde wahrscheinlich 1886 geboren und später gewiss am ersten Weihnachtsfeiertag getötet. Ein kurzes Leben, das durch Mord endete und doch Inspiration für zwei Songs wurde.
Die Geschichte ist ähnlich der von Frankie und Johnny, auch Frankie war eine afro-amerikanische Prostituierte, die allerdings 10 Jahre älter wurde. Auch hat sie ihn erschossen – im Fall von Delia war es umgekehrt: Am 25.12. wurde sie von dem 15-jährigen Mose Houston in einem kleinen Ort bei Savannah in Goeorgia erschossen. Angeblich hatte sie ihn 'son of a bitch' genannt, was die schon länger andauernde sexuelle Beziehung beendete und wohl zu einseitig beschreibt. Mose starb 27 Jahre später als freier aber nicht gesetzestreuer Mann in New York City.
Eine ausführliche Darstellung des tatsächlichen Zusammenhangs findet sich hier:
http://www.princeton.edu/~paw/web_exclusives/plus/plus_012605wilentz.html
Die erste Liveversion ist wahrscheinlich die von Blind Willie McTell. Schon diese Version weicht deutlich von der Begebenheit ab.

Hier eine der unterschiedlichen Textversionen, die der von McTell Version entspricht:

Delia was a gambler, gambled all around
She was a gambling girl, she laid her money down.
She's all I got is gone.
Delia's dear ol' mother took a trip out West
When she returned, little Delia hadd gone to rest.
She's all I got is gone.
Delia's mother weeped, Delia's father moaned
Wouldn't have hurt so bad if that child died at home.
She's all I got is gone.
Delia, Delia, how can it be?
You say you love them rounders and don't love me.
She's all I got is gone.
Kenny, he's in a barroom, drinking from a silver cup.
Delia, she's in the graveyard, and may not never wake up.
She's all I got is gone.
Rubber-tired buggy, double-seated hack,
Takin' Delia to the cemetery, but failed to bring her back
She's all I got is gone.
Delia, oh, Delia! Poor girl, she's gone
Oh, how I hate that she left me all alone.
She's all I got is gone.
Judge said to Kenny, "What's the fuss about?"
"On account of the gamblers tryin' to drive me out."
She's all I got is gone.
Kenny said to the Judge, "What may be my fine?"
"I done told you, poor boy, you got ninety-nine."
She's all I got is gone.
High upon the housetops, high as I can see.
Looking at them rounders, looking out for me.
She's all I got is gone.
Kenny lookin' high, Kenny lookin' low,
Shot poor Delia with that hateful .44
She's all I got is gone.
https://youtu.be/SNPp2IBO-T0

Der Text spricht zwar von Kenny (Mose Spitzname war Cutty), aber das Gespräch mit dem Richter ist anscheinend korrekt.
Bei Youtube findet sich die folgende Verson mit Blind Willie McTell von 1933:
Robert Winslow Gordon hat den Song 1928 der Library of Congress gemeldet, aber schon 1910 tauchte in South Carolina eine Version auf, die Johnny Cashs Version ähnelt, in welcher der Mörder sich nach der Tat grämt, ganz anders als in der Realität.

Delia's Gone:
Delia, oh, Delia Delia all my life
If I hadn't have shot poor
Delia I'd have had her for my wife
Delia's gone, one more round Delia's gone
I went up to Memphis
And I met Delia there Found her in her parlor
And I tied to her chair
Delia's gone, one more round Delia's gone
She was low down and trifling
And she was cold and mean
Kind of evil make me want to Grab my sub machine
Delia's gone, one more round Delia's gone
First time I shot her I shot her in the side
Hard to watch her suffer
But with the second shot she died
Delia's gone, one more round Delia's gone
But jailer, oh, jailer Jailer,
I can't sleep 'Cause all around my bedside
I hear the patter of Delia's feet
Delia's gone, one more round Delia's gone
So if you woman's devilish
You can let her run
Or you can bring her down and do her
Like Delia got done
Delia's gone, one more round Delia's gone

Bei beiden Liedern handelt es sich nicht um eine Mörderballade sonder mehr um eine Gerichtsballade: Was geschieht mit dem Täter? Das Motiv wird angedeutet: 'cold and mean' bei Cash und Streit beim Pokern bei McTell. Die ursprüngliche Motivlage und das Alter der beiden spielen keine Rolle. Tatsächlich geht es mehr um den Täter: kaltschnäuzig (wie in der Realität) bedauern sie ihr Tat nicht wirklich. Kenny (Mose) ist ziemlich hartgesotten und wird nach 13 Jahren aus dem Knast entassen. Der Ich-Erzähler bei Cash bedauert nicht Celias Tod sondern die Tatsache, dass er sich im Knast nicht besonders wohl fühlt. Dazu passt noch besser das Video, dass Regisseur Anton Corbijn zu dem Song drehte. Die schwarze Vierzehnjährige ist hier gespielt von dem magersüchtigen Modell Kate Moss, die wohl eher das Bild der Kind-Frau erfüllt als Delia Green. Noch stärker abweichend ist der Mörder dargestellt, ein alter Johnny Cash gibt der Nachwelt den Rat, eine unangenehme Frau lieber laufen zu lassen als sie umzubringen: das bringt nur Ärger.
Eine Biographie über den erwähnten Robert Winslow:
Debora Kodish: Good Friends and Bad Enemies: Robert Winslow Gordon and the Study of American Folksong

Playlist meiner Sendung zu dem Thema:
Bob Dylan: Delia (World's gone wrong)
Cordelia's Dad: Delia (How can I sleep)
David Johansen: Delia (& the Harry Smiths)
Elisabeth Cotten: Delia (Shake Sugaree)
Overlanders: Delia's gone (PYE Anthology)
Johnny CASH: Delia's done
Blind Willie McTell: Statesboro Blues (The early years)

Zu der Frage, warum dieser Vorgang so breit in den Medien verhandelt wurde, muss man sagen, dass Morde zwischen Schwarzen und Weißen damals die Öffentlichkeit massiv erregten. Hier ist der Mörder ebenfalls Afro-Amerikaner, sonst wäre die Affäre sicher noch spektakulärer verlaufen. Vier jahre später ermordeten zwei Schwarze eine weiße Famile, was zu vielen Sensationsstories führte. die beiden Täter wurden verurteilt und hingerichtet. Darüberhinaus führte dieser Fall zu zahlreichen Anschlägen von weißen Rassisten auf Schwarze. Dies führte zu einem wahren Exodus von Schwarzen aus Statesboro. In den Songs spielte die Rassenfrage keine Rolle. Wg. des Zusammenhangs hab ich noch den Statsboro Song von Blind Willie McTell in meiner Sendung gespielt.